Who doesn't dream of traveling abroad, everyone wants to go abroad one day, but because of money, we and you are left heartbroken. If you also dream of traveling abroad, and repeatedly cancel your plan after beating your mind, then perhaps you will not need to do so from now on, because we have brought some such places in Delhi which look exactly the same. Like abroad Yes, surely after seeing them you will say that perhaps we would have seen them earlier! Let us tell you about these places.
The Lotus Temple, Kalkaji
Would you like to visit the Sydney Opera House one day? Well, you will keep seeing this, but there is a place like this in Delhi too, which looks like this one. Yes, we are talking about the Lotus Temple in Kalkaji, Delhi which is made up of 27 marble petals. Known as the Lotus Temple, this place attracts many people.
Even Ronaldo would never have seen this place of Portugal, seeing its beauty, he too will become a fan of these unique places.
Culture Gully, Kingdom Of Dreams, Gurgaon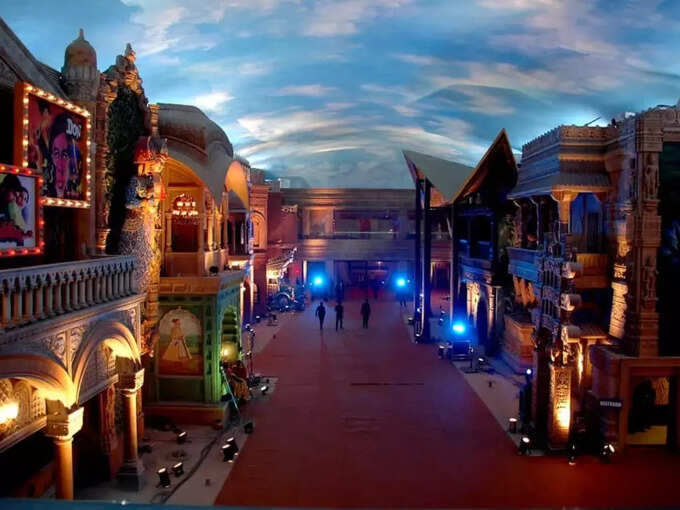 Kingdom of Dreams is truly a dream destination in Gurgaon, its regal ambience and dramatic events are loved by the masses. Famed as India's first live entertainment, theater and weekend destination, this place has been creating a buzz among people since 2010. It has been designed very beautifully. People of all ages can come here for a walk. There is a live arts and crafts village, home decor items, theme restaurants and what not.
In this city of Argentina, children are punished for naming themselves Lionel Messi, you will also know the reason… it is true!
(Photo Credits: TOI.com)
Champa Gali, Saket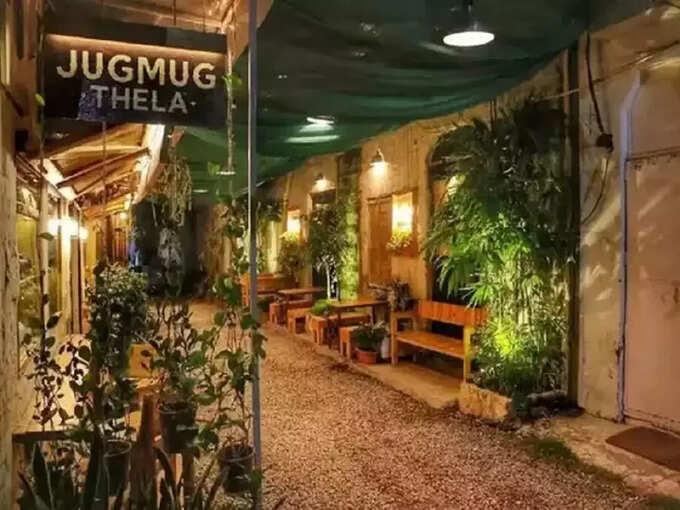 Champa Gali near Saket in South Delhi is one such cafe in Rajdhani, where people sit here to chat comfortably. This cute place with shops and cafes is considered perfect for hanging out with friends. Designed in Parisian style, this place looks very beautiful in the night time. Table chairs placed on pebble stone give a different look while eating and drinking. If you come here, do enjoy Masala Chai. Champa Gali also has a fashion store known as Liberty Village, which sells high-on-trend clothes at low prices.
Petrol is cheaper than burgers in Qatar, which will host FIFA World Cup 2022, you will be surprised by such interesting things
Waste To Wonder Theme Park, Sarai Kale Khan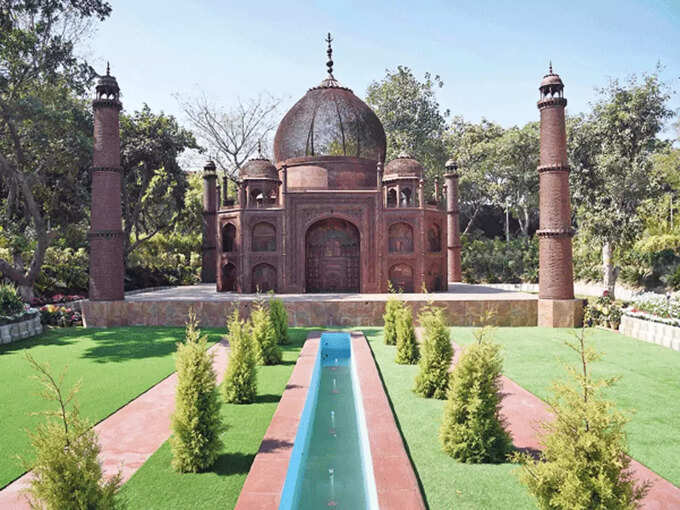 This place will take you to six famous international destinations in one go. The unique aspect of this place is that it has replicas of seven famous structures of the world made from industrial and other waste. In West to Wonder, you can visit the Great Pyramid of Giza in Egypt, The Colosseum in Rome, Rio Redeemer in Brazil, The Statue of Liberty in New York, Pisa in Italy and the Eiffel Tower in Paris. There is also a copy of the Taj Mahal in Agra in the park.
There is no need of flight to go to Myanmar, you can easily reach by these roads of India by saving money
(Photo courtesy: Toi.com)
The Grand Venice Mall, Noida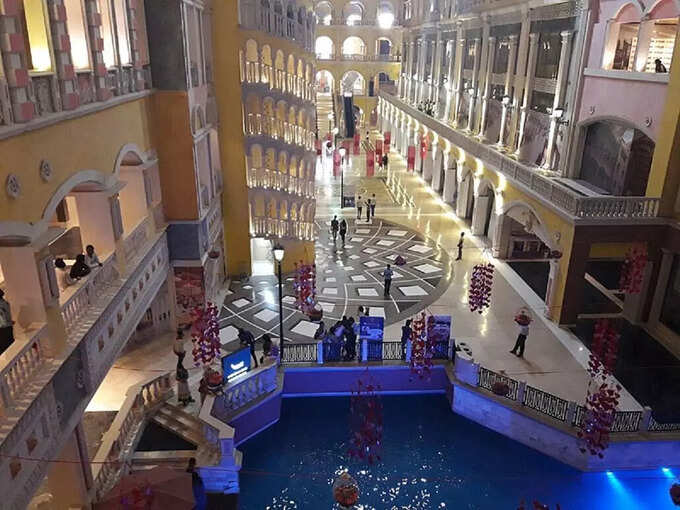 The name of the place itself is Grand Venice Mall, so you can imagine how this mall would have been built. The beauty here is completely different from other malls, the view here looks like Venice. Like Venice, here you can enjoy the Gondola ride. The view of the mall from the gallery of the buildings here looks very beautiful. Here you can take a boat ride. The Grand Venice Mall is also the largest mall in Greater Noida.
Shimla-Manali do not want to go for honeymoon in winter, go to these places of India, you will see snowy view
Connaught Place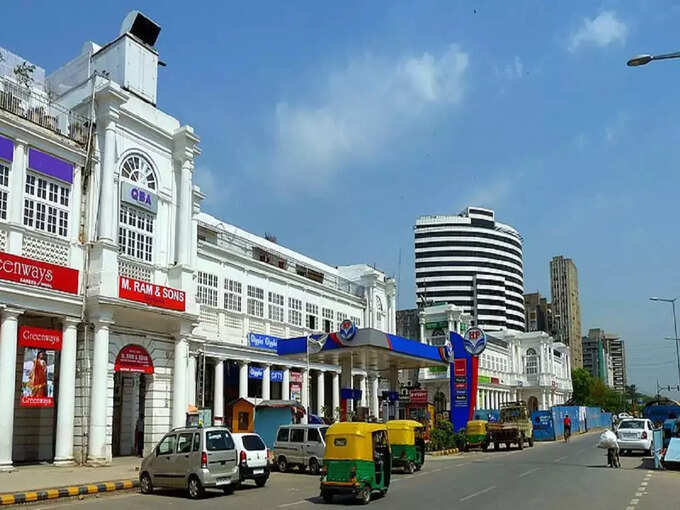 There is talk of exotic places in Delhi and we do not talk about Connaught Place, how can this happen. We will talk about the splendor of Connaught Place later, first tell about the buildings here which look exactly like London Street. The nightlife here is no less than any other city. Here you can find one to one cafes, pubs and restaurants. The colonnade of the central plaza is designed in the Georgian style and the place is named after Prince Arthur, 1st Duke of Connaught.