Highlights:
Smart TV with more features in less price
Benefits of buying from Flipkart or Amazon
bumper sale of oneplus smart tv in india
New Delhi.
Discount Offers on Oneplus Smart TV Amazon Flipkart Sale: There has been a bumper demand for Smart Android TVs in India during the last few years. Many smartphone companies entered the smart TV segment and captured the market within a year or two. There are bumper sales of cheap and good smart TVs of many smart companies including Mi, OnePlus, Realme, Nokia, Motorola, Infinix, TCL in India.
read this also-HP Pavilion Aero 13 Launched, HP's Lightest Laptop, 10.5 Hours Battery Life, See Price
If you want to buy smart TVs of good company in 55 inch, 50 inch, 43 inch, 40 inch and 32 inch models, then we are getting for you today on Flipkart and Amazon including the price and features of many good TV models of OnePlus Smart TV. Brought information about offers and discounts. It will also tell you which will be the best deal for you.
read this also-Big reveal! Apple Watch Series 7 features big battery and blood sugar sensor, see details
32 and 40 inch model price and features
You will get the OnePlus 32 inch Y Series HD Ready LED Smart Android TV 32Y1 in Black color option on Amazon for Rs.15,999 after a discount of Rs.4000. In this TV of OnePlus, you will get 20W sound output equipped with Dolby Audio. This TV with Android TV 9.0 has been given many features including Play Store, Google Assistant, Chromecast. You can buy OnePlus Y Series 40 inch Full HD LED Smart Android TV on Flipkart for Rs 23,999 after a 14% discount. With this, you can also get an instant discount of Rs 1250 on HDFC card purchases. In this TV with 60 Hz display refresh rate and 20 W sound output, you will get to see features like Chromecast and Google Assistant support.
read this also-Full charge in minutes! These smartphones equipped with 120W and 65W fast charging feature are the best, see list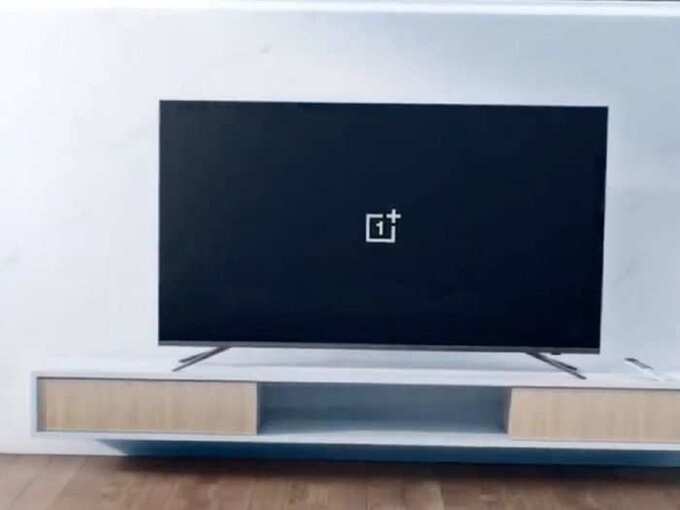 43, 50, 55 inch TV model price
OnePlus 43 inch Y Series Full HD LED Smart Android TV 43Y1 will be available on Flipkart in Black color option for Rs 26,999. If you buy this TV with HDFC credit card, then you can get an instant discount of up to Rs 1250. If you can buy OnePlus U1S 50 inch Ultra HD 4K LED Smart Android TV after 20% discount on Flipkart for Rs.39,990. You can get a discount of up to Rs 1250 on HDFC credit card purchases. You will get the OnePlus U1S 55 inch Ultra HD 4K LED Smart Android TV for Rs 47,999 after a 20% discount. With this you will also get additional discount.
read this also-Samsung Galaxy F22 coming to India next month, see price-features before launch