Highlights:
Apple products worldwide
Apple's 3 bountiful iPads will come soon
Upcoming MacBook Pro models will see a lot of new
New Delhi.
Apple Next Gen iPad And MacBook Pro Launch Specs: I bring together good and bad news for the product users of Apple, the world's most popular and valuable tech company. As is customary, let us first tell you the good news. The good news is that Apple's upcoming iPad model could have a larger 10.9-inch screen, allowing users to use it like a laptop. At the same time, the bad news is that the Touch Bar can be dropped from Apple's upcoming MacBook Pro model, that is, you may feel the lack of Touch Bar in all the MacBook Pro models that will come now. Let us now see in the detail report that what is Apple going to do?
read this also-Special Feature! If you do something like this in Xiaomi's superphone Mi 11 Ultra, then the battery will last for 14 days
Apple's new tablets are coming
According to a report by Popular Display Supply Chain, Apple will launch tablets with OLED displays by the year 2023, which can have a display size of 10.9 inches. Recently, there were reports that iPad Air will be launched next year and it will have a 10.86-inch OLED display. Within the next 2 years, Apple is going to launch at least 3 tablets, which will have a great display, powerful battery and processor as well as good cameras. In the next 3 years, Apple is preparing to dominate the tablet market and is going to present more than one new product to the users.
read this also-For you! Samsung Galaxy S21 FE 5G features and expected price before launch
Touch Bar's days are over
The news that is coming related to Apple's upcoming MacBook Pro may be good for some and bad for some. The Touch Bar will be removed from the upcoming MacBook Pro models. Apple introduced the MacBook with Touch Bar for the first time in the year 2016 and now after 5 years it has been reported to remove it. Now the standard Function Row can be seen in the upcoming MacBook Pro.
read this also-OnePlus' first tab OnePlus Pad will be launched soon with OnePlus 10 series phone, see details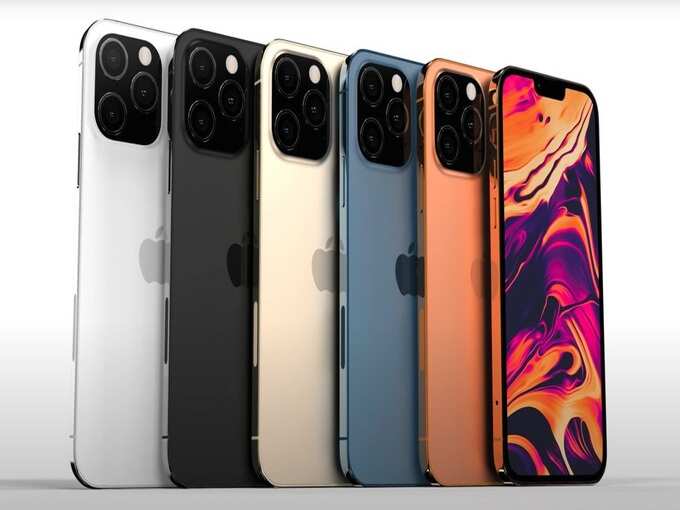 Coming iPhone 13 Series
In the midst of all these news, let me tell you that there is a tremendous craze about Apple's upcoming iPhone 13 Series Smartphone Launch all over the world including India and the features of this flagship series phone are coming to the fore. Currently, there is a bumper sale of iPhone 11 and iPhone 12 Series Smartphones in India.
read this also-These 3 laptops of HP, ASUS and Lenovo are the best for students in less than 25 thousand rupees, see features